The worst decision I was to make so far would soon be realised…a coach trip from Sydney to Brisbane. Some fifteen hours sat in this migrating tin can. It didn't start well, all sat in my seat comfy and ready to go this young Chinese girls boarded and for the first few hours just wouldn't shut up, this wasn't too bad but the food they brought on board smelt foul. I was convinced that at I'd need to pick up a hazmat suit at the next stop!
I later found out that I could've flown up in a tenth of the time for nearly the same price.
I made it to Brisbane without incident, tbh I tried to sleep for most of it.



I met up with Raine and dropped my bags off at her office and explored the city. Brisbane seems like a relatively young city, the name Bris-Vegas does not seem deserved in the slightest. If I could use any adjective it would probably be "nice", it's not ostentatious or bombastic (certainly not what I'm used to with Blackpool) but its pleasant, unassuming…Nice.
I'll let you decided whether or not thats a good thing (hint: it isn't).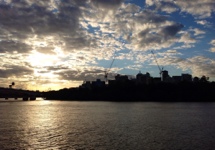 That night I went back to Raines' house who she shared with two girlfriends.
The night was great, the city was hosting a winter in July themed area complete with log cabin styled stalls selling donuts, wurst and drinks a large tent selling alcohol, mulled mine and irish coffee & hot chocolate and to top it off an Ice rink 😀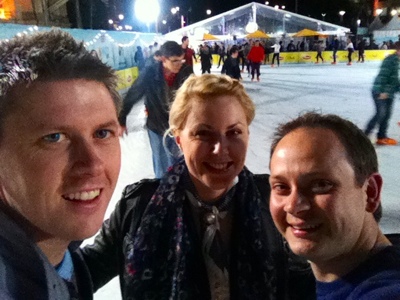 Another day another walk around another City. Armed with my camera I decided to get some street-photography done, got a few shots but nothing great and still getting used to people's reactions over here (still need to check on the legalities of that…)
I'd been told earlier that morning to expect a night out so I ironed a shirt and got my shoes ready. So after a day I walking I assumed that I'd be able to get back and get changed before my night out on the town…but no!
Got a call to say that I'll be meeting them with what I have on which was a Superdry tshirt, jeans and Vans trainers. First club I tried to get into I knew that it'd be difficult so I just tried to breeze past them with all the confidence and bravado I could muster. To which I heard "no shoes, no shirt…you ain't getting in here"
Bugger!
So we hit a few bars and waited for some more people to arrive. Eventually there were about eight of us and we moved on again to another bar where we got the best starter platter. The drinks flowed and I thought I was time for the tourist to step up.
"Eight shots of Sambuca please!" I wandered back to the table with my eight shots of drunken delight. There were one or two stunned looks of "WTF!" around the table but if I was going to have a night out in the city i was making sure that it was going to be a good one.